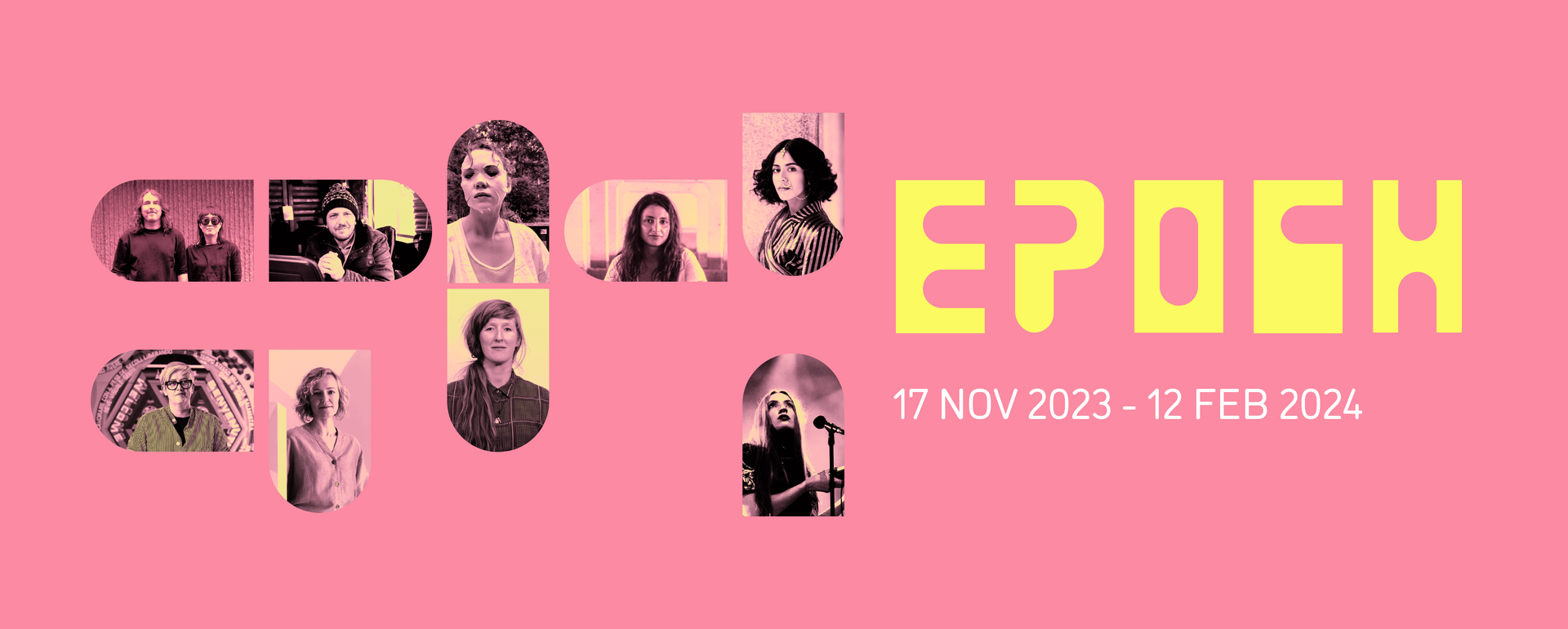 About Hobart Current
Hobart Current nurtures and showcases contemporary artists working across performance, music, film, design, visual art and literature.
Creative Director
announced
March 2022
Chris Twite has been appointed. The theme he has chosen is 'Epoch'.
Artists
announced
July 2022
Ten artists have been commissioned to create new works in various art forms.
Exhibition
opens
November 2023
The exhibition will open in Hobart.
Hobart Current Timeline
June 2023
VISUAL ARTS
ISABELLA FOSTER
June 2023
WRITING AND PERFORMANCE
FLORENCE SHAW
November 2022
ARTIST UPDATE
EPOCH ARTISTS - VIDEO UPDATES
Over the last 5 months ten artists have been working away on their artworks for Hobart Current: Epoch which will open in November 2023.
View the artists' progress so far and gain an intriguing insight into their visions and methodology in these video updates below.
November 2022
SCREEN AND DIGITAL
LOU CONBOY
November 2022
VISUAL ARTS
ROCHELLE HALEY
November 2022
VISUAL ARTS
GEORGIA MORGAN
July 2022
Artist announcement
Creative Director Chris Twite introduces the ten artists
July 2022
Artists announcement
The ten EPOCH artists revealed
March 2022
EOI announcement
Artist EOI open
Expressions of interest (EOIs) are now open for Hobart Current: Epoch.
There are 10 artist commissions available, for artists working in design, music/sound, performance, screen, digital arts, visual art, and writing.
March 2022
Director announcement
Creative Director Chris Twite announced
Following a national recruitment process, Chris Twite has been selected as the Creative Director for Hobart Current 2023. Chris' theme for the program is 'Epoch'.
Chris has programmed and produced for organisations such as the Falls Festival, Sydney Festival, Brisbane Festival and the Sydney Opera House, helping to cultivate new art and ideas in cities around the country.