About
Hobart Current is an innovative long-term partnership between the City of Hobart and the Tasmanian Museum and Art Gallery (TMAG), which replaces the 27-year-old City of Hobart Art Prize.
It is a major biennial program showcasing contemporary artists working across different media, which may include visual art, performance, music, film, design, and literature.
A Creative Director is appointed for a two-year cycle. They develop the theme and select ten artists to participate, each of whom will be commissioned to create a new work for the exhibition to the value of $15,000 each. At least six of the ten chosen artists will identify as Tasmanian.
The successful inaugural iteration of the program, Hobart Current: Liberty, saw 10 artists from Tasmania, interstate and overseas present their work at TMAG and across two outdoor sites in the Hobart CBD from March to May 2021.
Hobart Current also incorporates a variety of public and education programs that the community can engage with across the city.
TMAG and the City of Hobart are excited to announce the new Creative Director for the second iteration of Hobart Current.
Creative Director Chris Twite
Following a national recruitment process, Chris Twite has been selected as the Creative Director for Hobart Current 2023. Chris' theme for the program is 'Epoch'.
Chris has programmed and produced for organisations such as the Falls Festival, Sydney Festival, Brisbane Festival and the Sydney Opera House, helping to cultivate new art and ideas in cities around the country.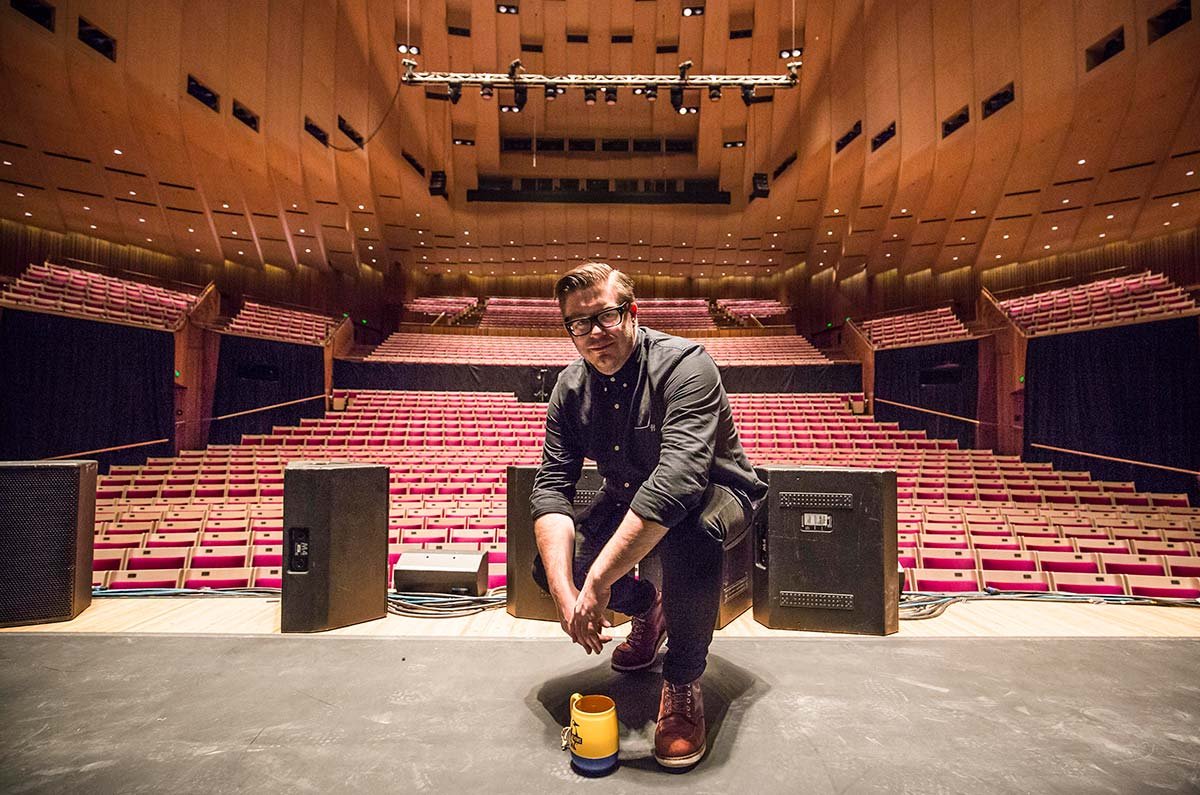 We were able to catch up with Chris during his recent visit to Hobart to get his thoughts on the new appointment and to explain his rationale for his timely theme.
"I am thrilled to direct the next chapter of Hobart Current, a vital and exciting exploration that takes stock of culture right here and now," Chris said.
"Hobart Current brings together an artistically rigorous program across multiple disciplines to showcase the incredible talent and culture that exists here in Hobart, and Tasmania as a whole, and to contextualise it alongside works from interstate and overseas artists."
"It represents an opportunity to really deeply engage with Hobart's vibrant creative communities, and to spend the next year working with artists to create dynamic works that will excite the people of Hobart, Tasmania, and visitors, at a time when perhaps we all so desperately need art's restorative properties to uplift and inspire us."
Each artist will be commissioned to create a new work for the exhibition around the theme 'Epoch', with expressions of interest welcomed from those working across a wide range of media including design, music/sound, performance, screen and digital arts, visual art, and writing.
"We live in interesting times, plunged into global upheaval, shaken by local change and challenged to personally reflect," Chris said.
"Like never before, we have been given the opportunity to take stock of our lives, our beliefs and our actions as individuals, communities, and nations."
"As we step forth into 2023, one thing is certain, we know that it is a doorway and through it lies a new epoch. A new era that will define us for another generation."
"As we pass through towards this new future, there is room for nostalgia and cynicism for the past just as there is for hope and indignation for the future – but nothing will be the same."
"I want to encourage artists to look as much to the world as to themselves and their neighbours, to examine their stories and to spark conversations about who we have been and who we will become in this next great era."