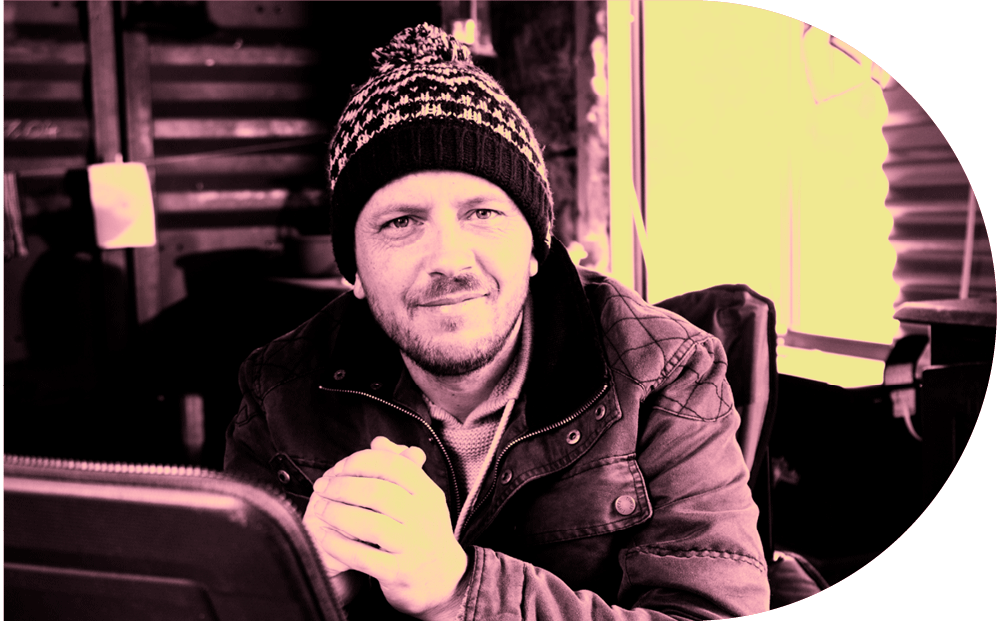 Nathan Maynard
Nathan is a Trawlwoolway man and multidisciplinary artist from Larapuna country, Lutrawita/Tasmania and has been a practicing artist for the best part of 25 years.
His first explorations of creativity were through cultural and contemporary dance before finding theatre in 2013, acting in the Terrapin Puppet Theatre production, Shadow Dreams.
Since then Nathan has written seven full length plays, some of which have been performed nationally, including The Season, At What Cost, A Not So Traditional Story and Hide The Dog, which he co-wrote with acclaimed Maori writer and performer Jamie Macaskill.
Nathan also performed in Terrapin Puppet Theatre's production of his play, A Not So Traditional Story, notching up over 200 performances.
Nathan directed the 2019 Junction Festival production, Journey Of The Free Words, Melbourne Art Play's production of Nazaree Dickenson's play, Crumbs and the 2022 Jute Theatre's remount tour production of Isaac Drandic's, Back On Track.
Nathan was also assistant director of his play At What Cost for Belvoir Street Theatre and he'll assistant direct the upcoming production Hide The Dog.
Nathan has worked in TV writers' rooms with big hitters such as, Made Up Stories, Matchbox Pictures, Jungle Entertainment and recently with Guesswork Television, for the soon to be aired Amazon TV series, Deadloch, in which he also played the role of Ted.
Along the way Nathan has picked up numerous awards and has been the Tasmanian Aboriginal Artist of the Year in 2006/2013 and 2019.