Explore life as we step into a new era
Hobart Current: Epoch is a thought-provoking contemporary art program and exhibition, featuring new works created by 10 artists in response to the theme of 'epoch'. The artworks span the mediums of digital content, installation, spoken word, sound-works and visual art.
The program begins with an exhibition at the Tasmanian Museum and Art Gallery (TMAG). Three of the works are on display at outdoor sites within the Hobart CBD.
Explore the city further with a range of community artworks on the theme 'epoch'.
Hobart Current is a major biennial partnership between the City of Hobart and TMAG.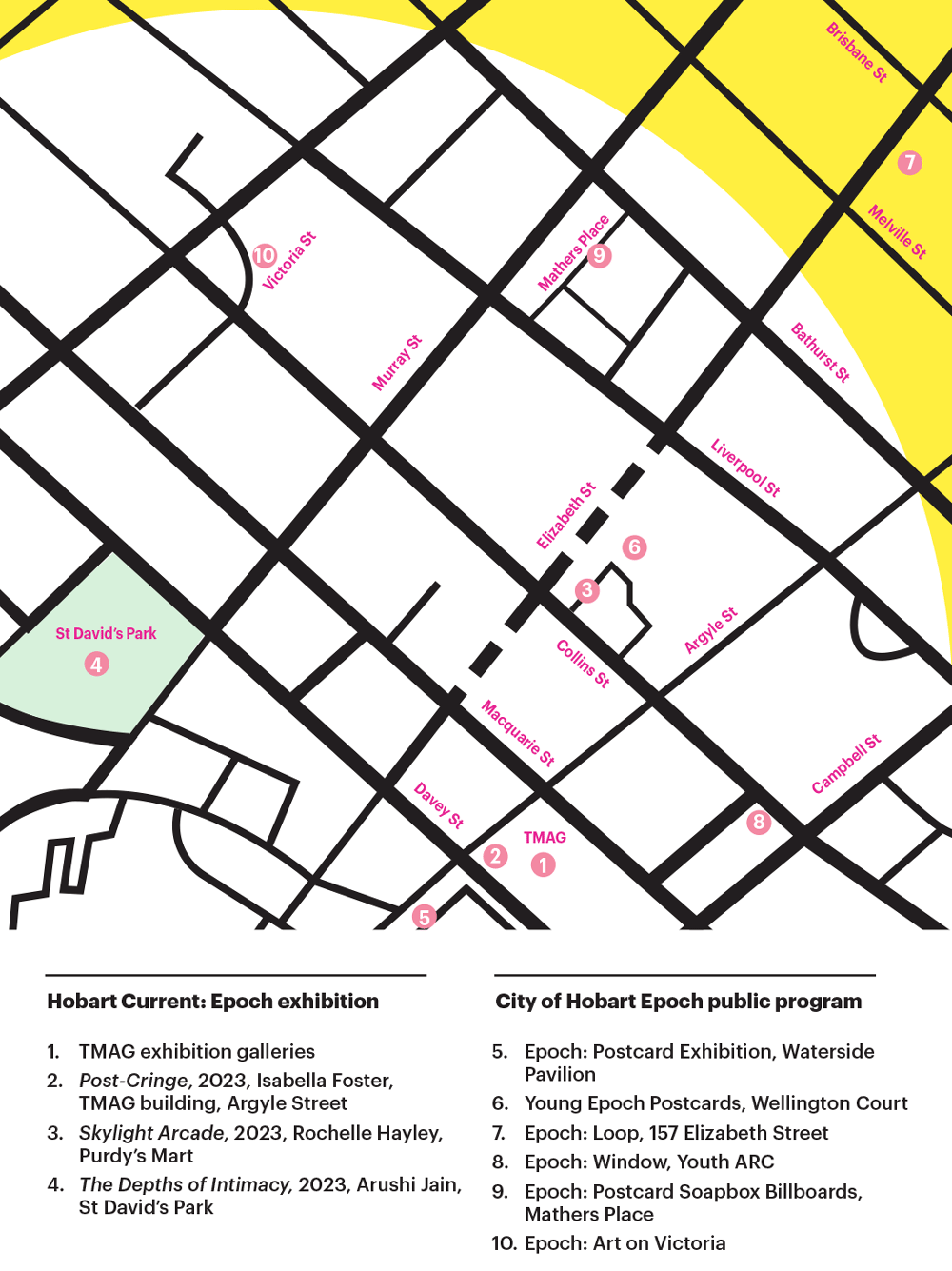 Exhibition
Artworks at TMAG
Tasmanian Museum and Art Gallery
17 November 2023 – 11 February 2024
10:00 am – 4:00 pm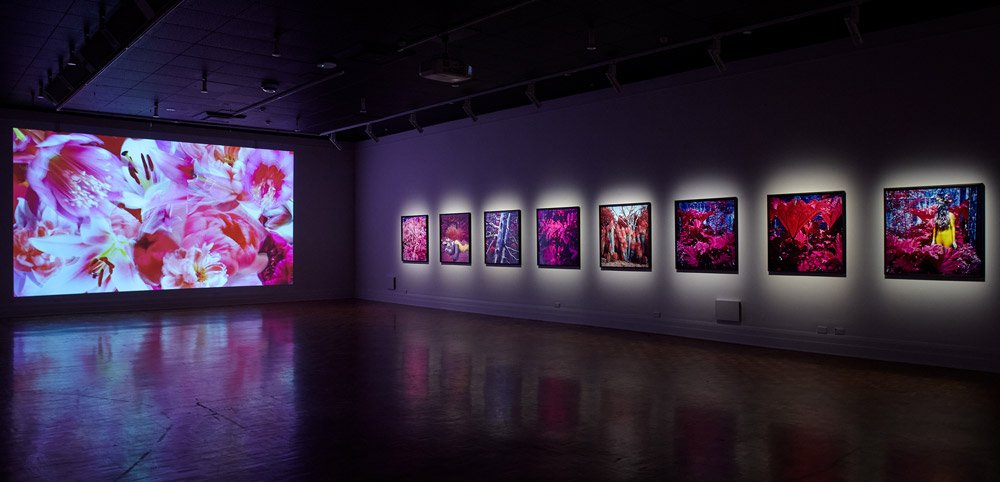 Ignition, 2023
Lou Conboy (Tasmania)
An epoch is sparked by a moment, marking a change and movement into a new era. In this defined moment where epoch is birthed, ignition is irrepressible. Lou Conboy's work attempts to capture this intangible moment.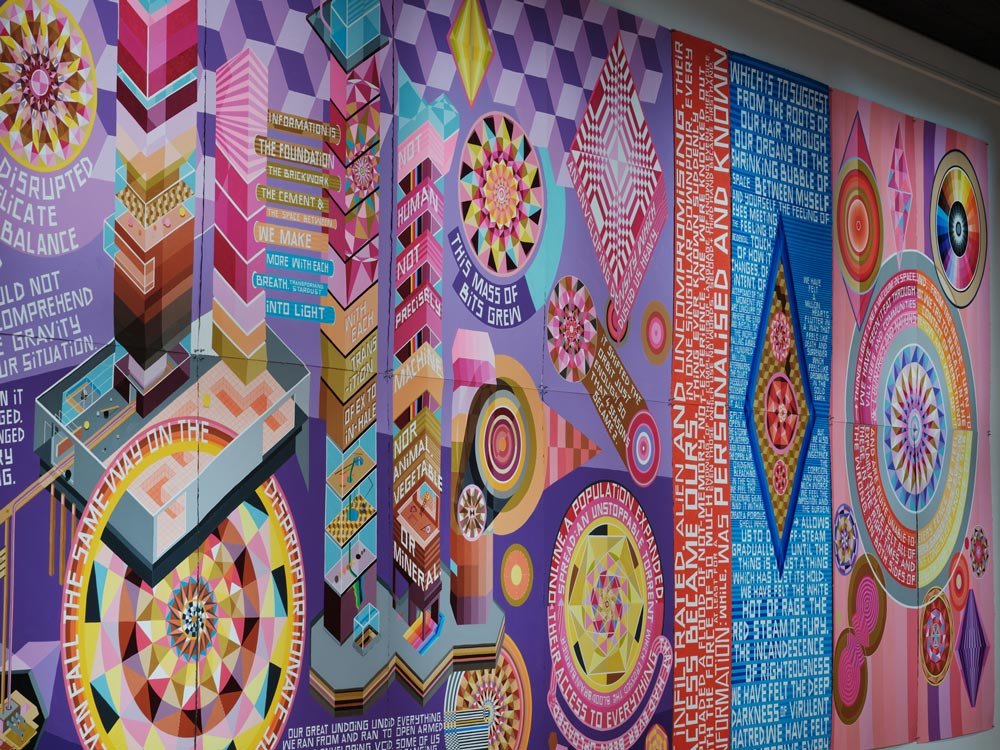 The Weight of Things, 2023
Tricky Walsh (Tasmania)
The Weight of Things is a science fiction story about a world like ours that kept producing and hoarding too much information. In this world, information is the next new state of matter, but it's also a ravenous and invasive thing that tries to take over any space it can find.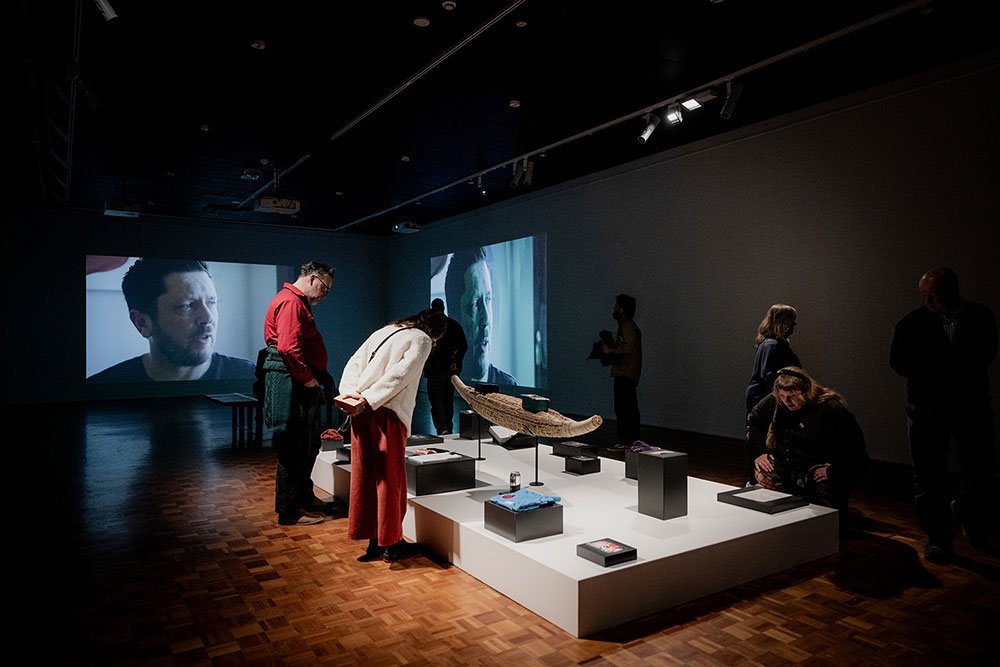 Relics Act, 2023
Nathan Maynard (Tasmania)
On Saturday 4 March 2023, Nathan Maynard published an advertisement in The Age classifieds seeking 'an Australian of British descent who is willing to donate their future deceased body to an art installation'. Relics Act is the result of his conversations with project volunteer, Tony.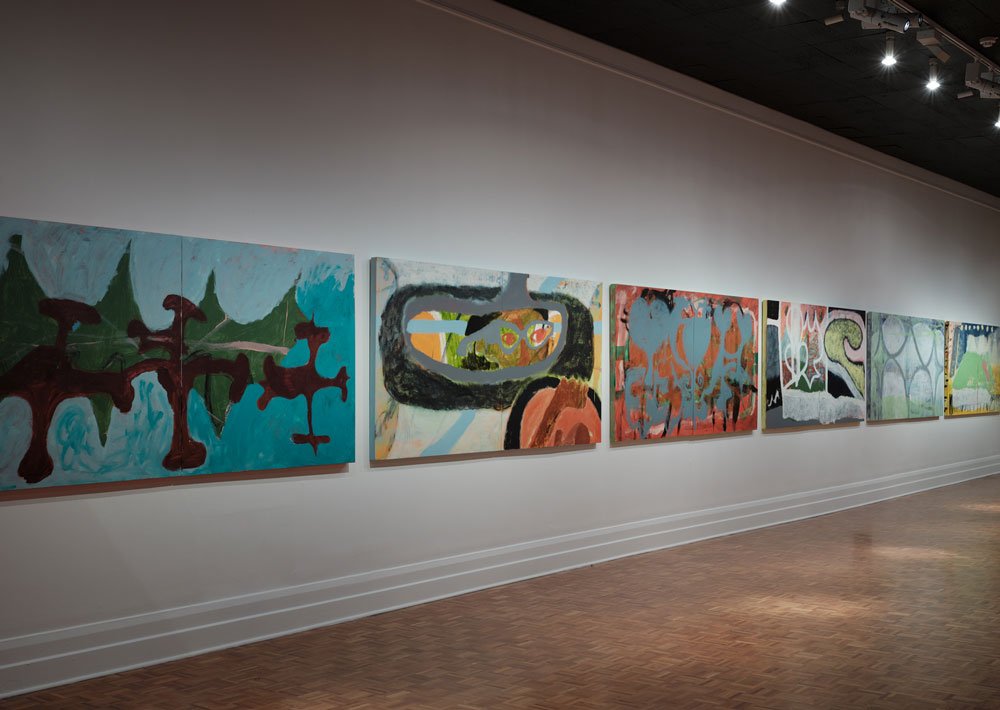 HERE, NOW AND AGAIN (AND AGAIN, AND AGAIN), 2023
Georgia Morgan (Tasmania)
Georgia Morgan's works HERE, NOW AND AGAIN (AND AGAIN, AND AGAIN), draw from her understanding of Tamil Hindu culture and rituals, the aesthetics of her immediate surroundings, an oral family history, and her current understanding of life and death as a 30-year-old female artist.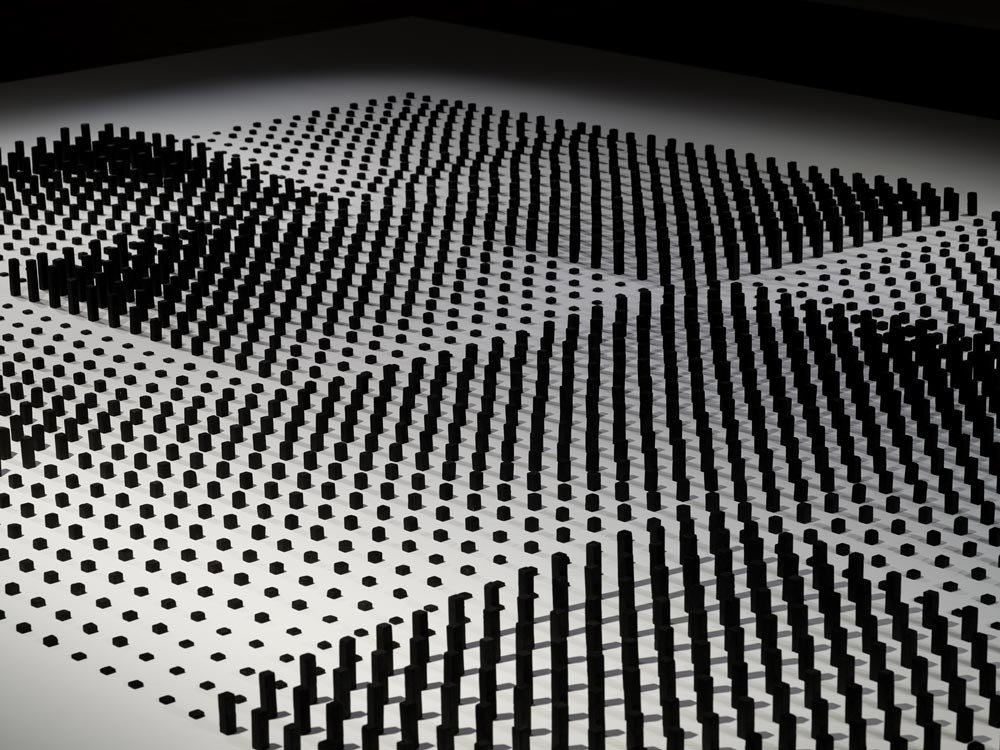 Present Being, 2023
Wona Bae and Charlie Lawler (Tasmania)
In their large-scale installation Present Being, Wona Bae and Charlie Lawler explore their generation's relationship with the natural world and ponder how future generations will experience it.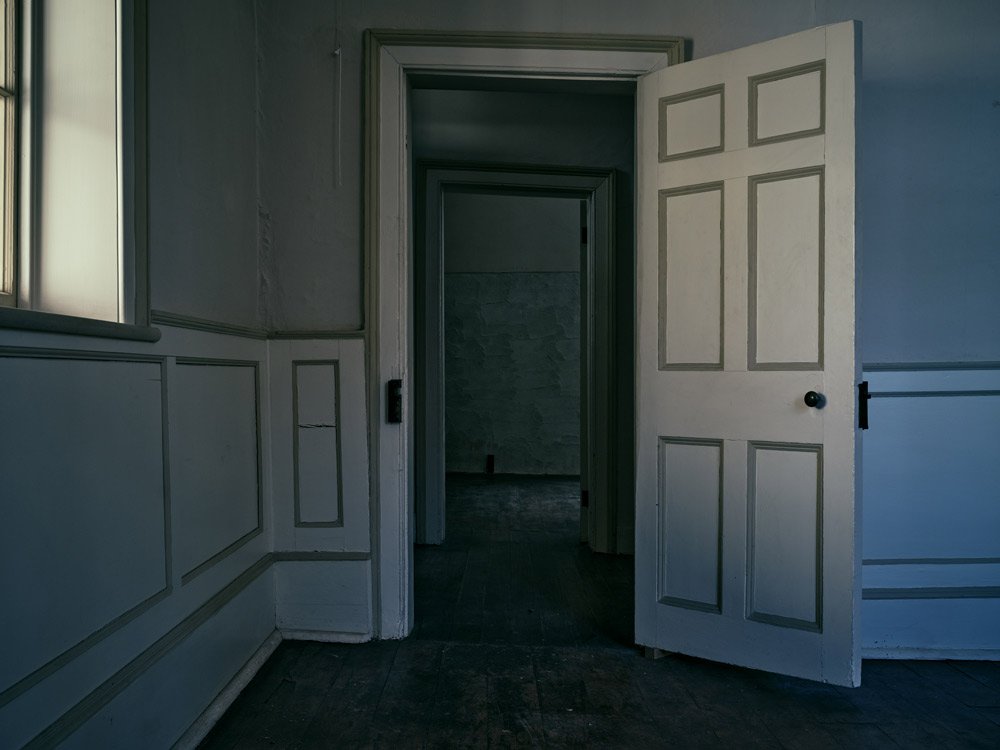 Plenty can be seen in the background, 2023
Florence Shaw (UK)
Florence Shaw has responded to 'epoch' with a poem exploring the history of TMAG's Private Secretary's Cottage, and themes of obfuscation: the act of obscuring, muddling or concealing.
Artworks in public spaces
St David's Park, Purdy's Mart, Arygle Street
17 November 2023 – 11 February 2024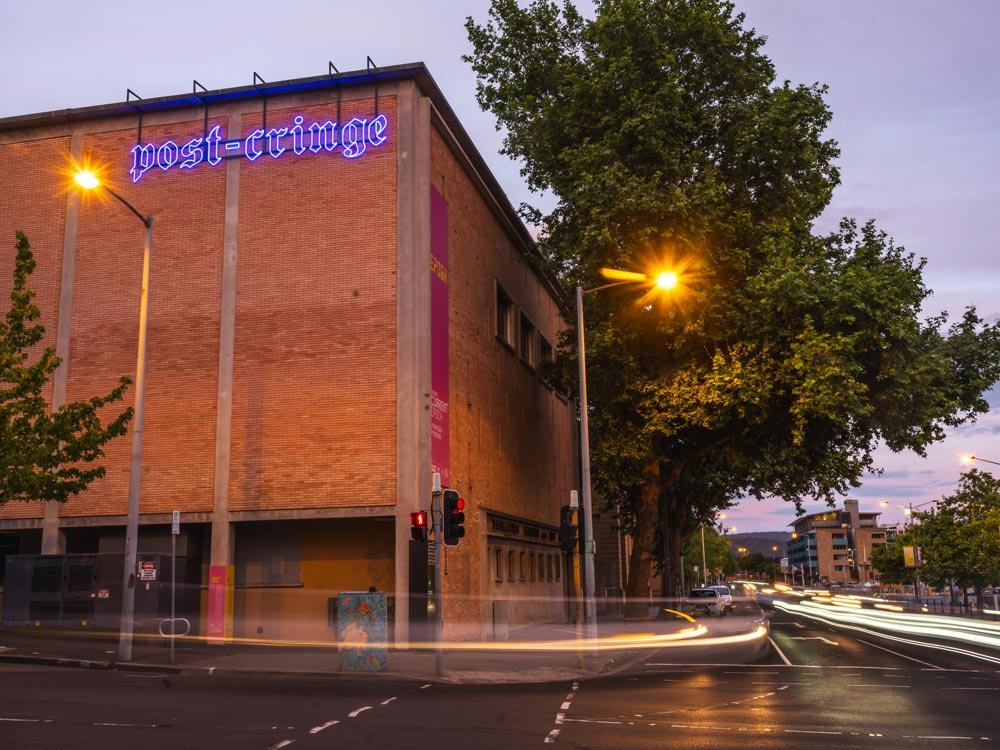 Post-Cringe, 2023
Isabella Foster (Tasmania), TMAG building, Argyle Street
Once a descriptor of shame, the term 'cringe' has resurfaced in contemporary culture with a prefix. Post-Cringe is a call to embrace cringe as a new tradition. It asks us to transcend the awkward and uncomfortable moments that often plague our virtual realities.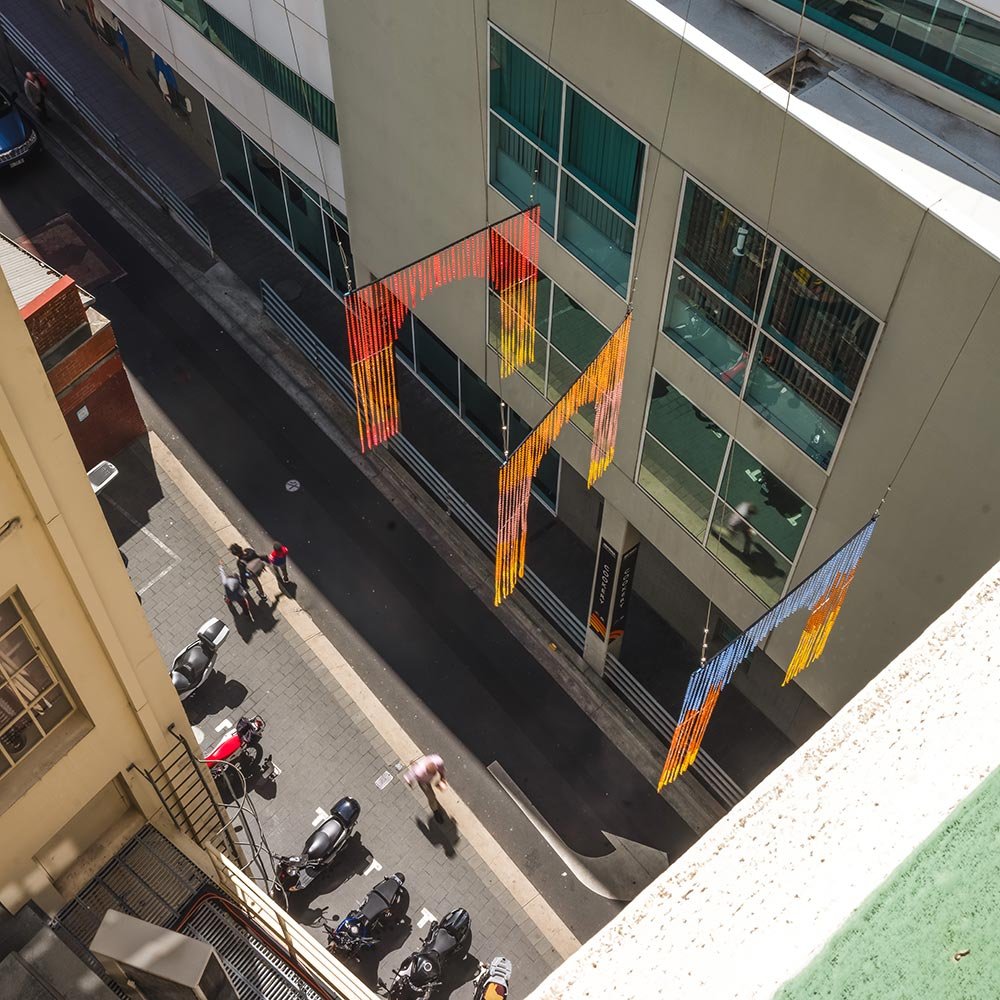 Skylight Arcade, 2023
Rochelle Haley (NSW), Purdy's Mart
Rochelle Haley's suspended arches create a sense of passage and discovery. The work invites visitors to reflect on their personal journeys as well as the moment of crossing the threshold – a space where future promise and nostalgia coexist.
The Depths of Intimacy, 2023
Arushi Jain (USA), St David's Park
In this audio installation, Brooklyn-based synthesist and software engineer Arushi Jain explores how humans find connection in a world where immeasurable moments exist in virtual spaces.
Epoch
"We live in interesting times, plunged into global upheaval, shaken by local change and challenged to personally reflect."
"Like never before, we have been given the opportunity to take stock of our lives, our beliefs and our actions as individuals, communities, and nations."
"As we step forth into 2023, one thing is certain, we know that it is a doorway and through it lies a new epoch. A new era that will define us for another generation."
"As we pass through towards this new future, there is room for nostalgia and cynicism for the past just as there is for hope and indignation for the future – but nothing will be the same."
"I want to encourage artists to look as much to the world as to themselves and their neighbours, to examine their stories and to spark conversations on who we have been and who we will become in this next great era."
Chris Twite